Landscape Design Consultation Package
Beachside Gardens, LLC offers a landscape design consultation visit for a small fee. Elaine will schedule an in depth, on site meeting to discuss your needs, review design concepts and offer plant choices. She can create a hand sketch of the general layout so that you can visualize the ideas. She will follow up this meeting with an email attaching pictures of the plants discussed, as well as a proposal for Beachside Gardens to perform the installation work. If you decide to move forward with the project, the consultation fee is credited back at the end of the project.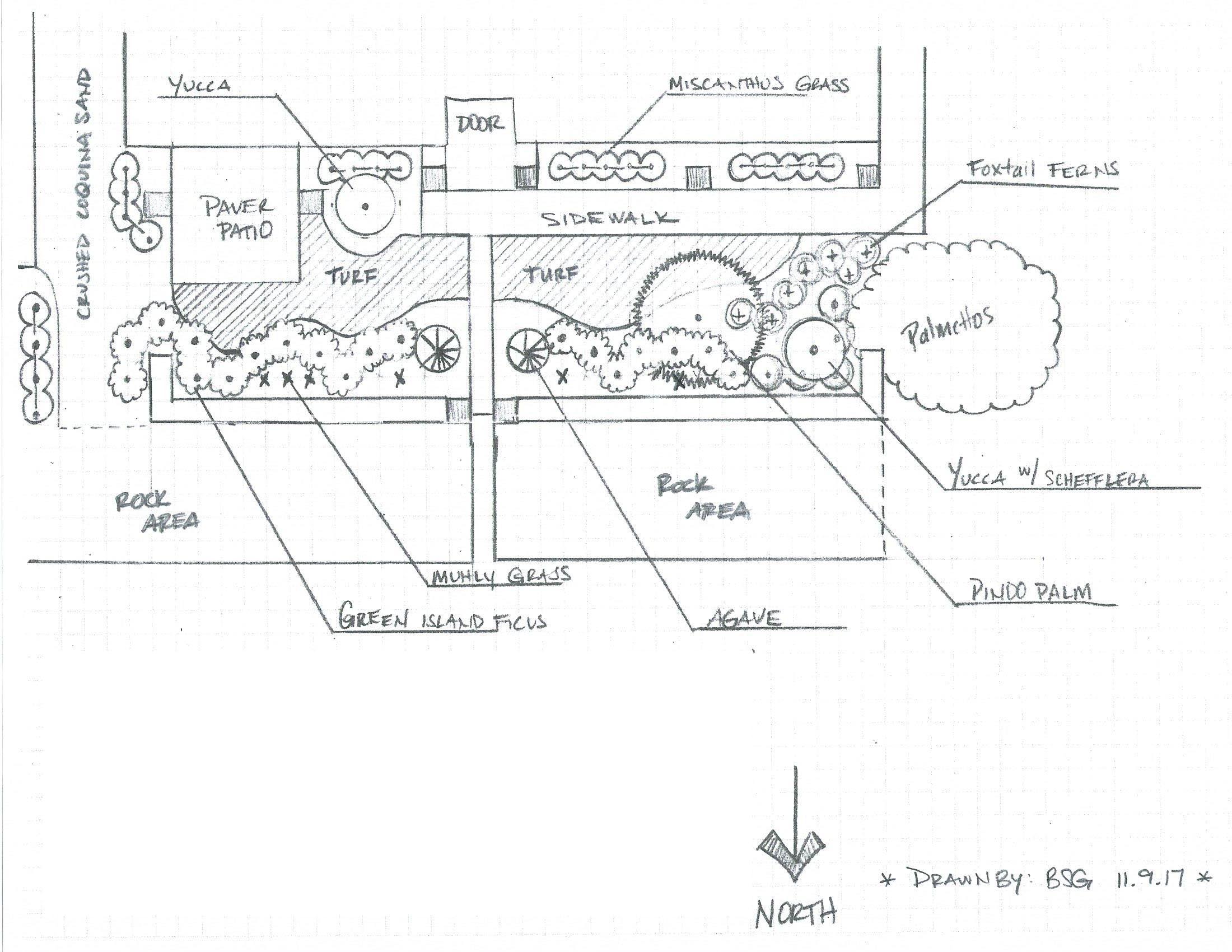 Beachside Gardens, LLC also offers a design package for the DIY'ers who want to redesign their landscape but need some help from a professional. The package includes an in depth on site meeting to discuss the space, client needs, abilities, etc. Elaine will then provide a full landscape design layout with detailed plant information, layout and planting instructions, as well as yearly maintenance needs. Soil analysis as well as an irrigation system review can also be included. The fee for this service is based upon the square footage of the new design area.